If you are in the market for a business that knows its stuff about tubing, you are in the right place. Multiform Tubes has been specialising in this field for years. When it comes to mild steel/ERW tube bending, there is no one quite like us. We can provide the perfect products for a wide array of applications. Situated in the West Midlands near junction 3 on the M5, our premises are also easy to find for everyone.
You only need us
It is our purpose to supply the public with a wide array of services in addition to mild steel/ERW tube bending. Each one is appropriate for a range of needs. As a result you won't need to look for another provider ever again. Thanks to our experience within this industry, we have an incredible knowledge of these processes. This is what we believe allows us to satisfy our clients to the extent that we do.
Another part of our success is that we work alongside every client to understand their needs. There is no other way for us to offer first rate products. When someone comes to us with their queries, we are always happy to sit down with them and discuss the details. We shall share all of our knowledge and recommend tubes and services.
What we can produce
Our talents can help you create shop fittings, railings, chair frames, barriers, and much more. As long as the item has a tubular form, we are able to manufacture it. The possibilities are almost endless. In addition, we can supply services for a huge collection of materials. Besides ERW and mild steel, this list includes brass, copper, titanium, aluminium, and hydraulic tube. We are certain that we can find something that suits your specs.
How are we so efficient?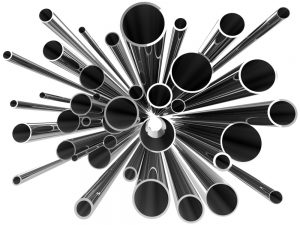 Those who have worked with us before will have likely noticed how we manipulate tubes with the utmost efficiency. If you are wondering how we accomplish this, it is through the use of contemporary machinery. We have the very best equipment so you can expect high quality tubing. Whether we are offering mild steel/ERW tube bending or any other service with any of the materials we work with, we are always efficient.
We are also a team that takes great delight in its flexibility. Everyone here works very hard to make sure they assist clients in every way. Whether you need a large batch of simple tubes or a small run of complex parts, we can cater for you. If there are any issues, we can find a way around them. As a result we ensure you get products that will work for you.
Talk to us about mild steel/ERW tube bending
Existing clients associate our name with cost effective manipulated tube products that arrive on time. We want to give the same impression to every customer out there too. The next time you need to adapt tubing, make us your first and only stop.
To get in touch, please use the number 01384 898510. You can send us an email as well. The addresses are richard@multiformtubesltd.co.uk or anthony@multiformtubesltd.co.uk. We will be happy to offer tips and ensure you choose the right tubes.