Multiform Tubes is here to assist everyone who is looking for a professional and reliable service for tubing. We have been working in this field for many years. During this time, we have become an authority on rolled rings and various other tubular products. Thanks to the experience we possess, we have the means to supply clients with the results they expect.
How we create the rings
In order to produce these rings, we must use a practice we call tube ring rolling. For those who have never heard of it, this is the manipulation procedure where we carefully bend the tubes. We monitor the quality throughout the process and strive to offer the tightest tolerances.
Our team also has the skills to turn different shapes of tubing into rings. As a result, you can rely on us whether you need to make a section of round tube into a ring or are starting off with square, rectangular or even oval tubing.
With rolled rings like these, we can provide clients with versatile components for all kinds of applications. We have the potential to manufacture parts for everything from spiral staircases and automotive springs to heating components. Ring rolling offers continuous curves too, even with the strongest materials. It also does not flatten the tube.
We help clients in numerous industries
Our first rate merchandise is popular with clients in many different industries. To give some examples, they are ideal for fabrication, heating, medical, and transport applications. Furthermore, we create them using the best materials available. This includes brass, titanium, aluminium, copper, stainless and mild steel, and more. Therefore, we can offer products with the perfect properties.
Our team uses the most advanced machinery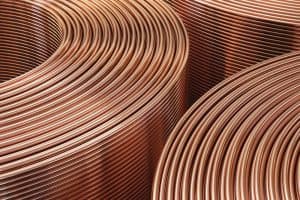 Something else we need to fashion our high calibre rolled rings and other products is the most cutting edge machinery. Using this, we can adapt tubes with maximum accuracy and efficiency. It is not just the technology though. Everyone here also prides themselves on the flexibility of their efforts. We work to meet all of your requirements regardless of how complex they may seem. If you need bespoke tubular products, we can create them for you.
Speak to us about rolled rings
There is no one here at Multiform Tubes that doesn't love to apply the knowledge and skills they possess. As a result we are the best company if you need any tubular products. You may want to discuss our merchandise or services. Whatever the case, we would love to help.
If you would like to know more about the products we can offer, you are welcome to call us. The number is 01384 898510. Alternatively, you can send us an email. The addresses are anthony@multiformtubesltd.co.uk and richard@multiformtubesltd.co.uk. We will respond promptly and offer as much information as we can so you get the products you need.