Multiform Tubes Ltd is the top establishment specialising in rotary swaging UK clients can work with. In fact our abilities span beyond this in order to provide our customers with the chance to get all the tube manipulation services they require from people who know what they are doing. We are more than happy to offer guidance as our team has extensive experience working with all kinds of industries.
What exactly is swaging?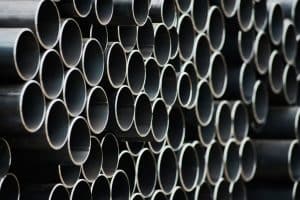 We know a great deal about this part of the engineering industry. So we thought that we would help provide some information about the process. The easiest way to explain is that it is a rotary hammer forming process to shape a bar or a tube. With this, die segments will strike the workpiece multiple times quickly and continuously. The tooling revolves around the workpiece as it goes into the machine. The relief form of the profile required is machined into the internal section of the dedicated tooling.
The die segments hit the component with over 1,000 strokes a minute. Because of this, it is a process that is very accurate. It means the parts we make are very precise. That is one of the reasons we have a reputation as the most reliable name for rotary swaging UK clients can call on.
Rotary swaging is mainly used in order to produce circular, concentric reductions on both ends of a workpiece, just one end, or in the middle section. However, it can also be for creating more irregular forms. These can be square, hexagonal, and octagonal sections.
Since the early 20th century, people have been using this process. But, new technology and machinery in the industry allow for much more efficient work. In addition to this, it means that we are able to assist numerous sectors thanks to our vast capabilities. Some of the industries that can enjoy swaging include the automotive, furniture and medical areas.
The advantages of swaging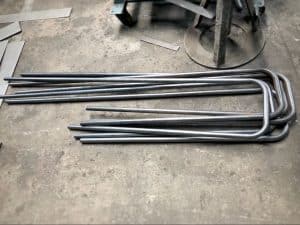 Most of the components are formed when in a cold state. As a result of this, we have a list of the advantages of cold forming below.
For starters, with this process there are many possibilities when it comes to the shape. You will also get a smoother product finish with swaging as it is not be prone to roughness like other processes are.
If you are looking for a process with shorter cycle times, this is a good choice. They are much shorter than with other methods like machine cutting.
It is possible to get great precision and tight tolerances with swaging. This is all without any reduction in the quality and performance of the part.
The swaging process can improve the metal's grain structure, allowing for a smooth finish and better strength. This isn't all though as it will improve the physical properties such as tension, compression, torsion, and bending.
There is 'work hardening' with rotary swaging which means it is possible to use cheaper materials. This can allow for savings when it comes to wall thickness and material weight.
There are many different metals you can use with this process. This includes stainless steels, low carbon, and high alloy steels along with others.
Rotary swaging UK businesses can trust from Multiform
With us you can have complete confidence in our team and the results that you will receive. We strive for the best with every job we take on. It is this approach that has made us the first choice for people looking for rotary swaging in the UK.
So, give us a call now to discuss your requirements. We will help you to decide what services you need to get the tubing you desire.