Tube manipulation services can be extremely useful for a variety of industries. Furniture makers, automotive professionals and construction companies can all call upon experts for bespoke components. Having a reliable company to carry out these types of jobs is definitely an asset. Multiform Tubes are a company who can do just that for you. Turning to us can provide you with quality products such as a stainless steel tube.
An expert establishment
From our state of the art facilities in the West Midlands, our experienced staff carries out a wide variety of manipulations. Our work always corresponds to our customer's needs. Equipped with the latest machinery that is fit for purpose, we offer the best products. We pride ourselves on delivering excellent quality at great prices, no matter what your project might entail. With this in mind, there really is no excuse to put your projects on hold.
In need of a stainless steel tube?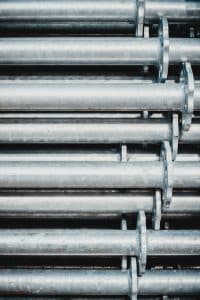 We work with a great deal of materials. This offers you flexibility and functionality when it comes to whatever you have in mind. Brass, copper, aluminium, and stainless steel are all options we can use to fashion custom components for our clients. As an example, a stainless steel tube is one of the most popular products people request from us. This is because of their low cost, structural strength and aesthetics.
If your connecting pipe ends are too wide or too narrow, we can fix that for you with our reduction and expansion services. These techniques are carried out with the use of special machinery. We do this in order to ensure high precision results.
If you need a couple of holes drilled into a pipe with a specific placement in mind, we can also do that for you. Keeping a pipe in place can be a bit tricky. In addition, drilling it at home can cause a risk of fire if the right non-flammable lubricants are not applied. For these reasons, it is always preferred that a professional does this job. We have the right equipment, tools, and safety precautions in place to drill tubing effectively.
Call on Multiform today
Above are just a few examples of what we can do. We are also able to offer our customers an ample range of services. This includes tube bending and swaging among others. In addition, we are able to work with different shapes of pipe including oval and square. Tubing is available in any size and dimension.
If you have any questions about stainless steel tube or require more information about our work, you are welcome to contact us. You can always expect a courteous, personalised service from Multiform Tubes.