At Multiform Tubes we are confident we can adapt tubing to suit almost any need. We work with clients from various industries, ensuring they get an excellent service every time. The quality services we offer ensure we are the best provider of tube manipulation Coventry has.
Expertise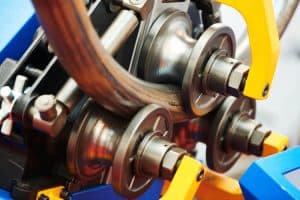 We are proud to be one of the most skilful teams in our field. Our long years of service mean we have a wealth of experience. We have also had the pleasure of adapting tubes for use in a huge array of industries. The list includes automotive, construction, heating, and medical, but it is always growing. This is because we can find solutions for almost any application.
In addition to our expertise we have the very best resources. Our modern facility is full of top of the line equipment, including tube bending machines, drills, and more. As a result we can manipulate tubes with precision so they suit our client's needs.
Materials
Another thing that makes our service the best option for tube manipulation Coventry has is we work with various materials. We can effectively adapt different types of steel, copper, aluminium, brass and titanium tubing. Our knowledge of these metals means we can ensure every service is precise. It also ensures we can overcome issues such as work hardening and springback.
Lots of options
Tubing can be incredibly versatile, especially with the right manipulation. We can take a straight piece of tube and adapt it in a number of ways. For example we can bend it to create curves, tight angles, and even spirals. We also offer ring rolling if you need precise tubing rings.
The shape is not the only thing we can change though. We can also expand and reduce the tubing, particularly at the ends. This can be useful for creating tight fitting joints. We also provide precise tube drilling to add holes and beading if we need to add beads to the end of tubes.
Designs
We appreciate that it can be difficult to settle on a tube design, especially if you have a very specific project. Luckily our team can help. We are happy to share our experience and offer recommendations. More importantly, we can create prototypes for you if you want to get an idea of how the tube will look before moving on to production.
Talk to the most reliable provider of tube manipulation in Coventry
Multiform Tubes is an established company with lots of happy customers. We always work to satisfy their needs and deliver high quality tubing. So, if you need tube manipulation Coventry has nobody better than us. Get in touch today and we will advise you about services.