There are many ways to adapt tubing to suit different needs and applications. For example you can opt for bending, ring rolling, reduction, or expansion. In addition you could opt for tube swaging if you need it. Multiform Tubes Ltd offers all of these services and has the skills to deal with many different metals. Clients can therefore rely on us to achieve their goals.
The biggest benefit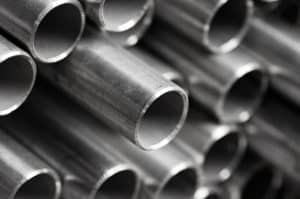 The most important thing to keep in mind is that swaging is a cold forming method. The benefit here is that it does not result in any waste. There is absolutely no need to cut the tubing. Instead all it takes is a relatively simple mechanical process to use a series of hammer strikes to form the metal. This is very economical.
The lack of cutting also means no chipping the metal or harming the grain. This is very important because it means the process can retain the characteristics of the metal. As a result there is no loss of strength or potential for new flaws. It also produces a high quality finish that means no other finishing is necessary.
Diversity
Another advantage with tube swaging is the sheer number of different things it can help people to achieve. It is a process not simply for reducing the end of a piece of tubing. While it can do this very well, it can also provide things like altering the shape and tapering. This can adapt the tubes in many interesting ways to cater for different needs.
On top of this the swaging process is useful for forming metal parts and bonding. In all, it is one of the most useful ways to work tubes.
Talk to us about tube swaging services
Multiform Tubes Ltd stands out because we have the skills to support clients from so many industries. In fact, we have many regular customers who have very diverse specialities. This can include manufacturers, people involved in transportation, heating specialists, and even clients with retail stores to outfit.
When clients work with us they get assurances that we have the very best skills and experience. We also do all we can to give them all of the best benefits. This includes quality tubes, value for money, fast delivery, and more.
So, if you need tube swaging for any reason, contact us. You can even speak to us if you are having issues deciding on designs; we have plenty of experience to share.