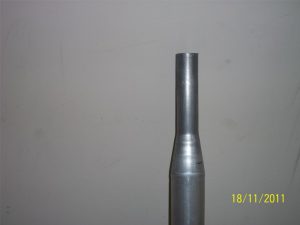 Our business has spent years adapting tubes for all kinds of industries. In order to create the utensils our clients desire, we make use of several techniques. Tube reduction is one of them. It is similar to tapering where you reduce the tube's size towards its end. It is incredibly useful for an array of applications.
When you have a project coming up, you will want to use a readily available, familiar material for your tubes. If stainless steel is on your mind, the choice typically boils down to 303 vs 304 vs 316. What you will want is an end product of the highest quality. Of course, you will be questioning which alloy is the best one. The following are the facts about the three grades. With the right information, you can save time when choosing your substances. Moreover, you can avoid the annoyance that comes with making the wrong decision.
The benefits of grade 303
The applications for 303, 304, and 316 are not mutually exclusive. There is some crossover. Beginning with grade 303, apart from nickel and chromium, it also possesses 0.15% sulphur or selenium at minimum. With these extra elements, it provides superior machinability. Furthermore, the alloy's composition makes it perfect for long lasting, strong, corrosion resistant products. It might not be as good as grade 304 in this regard. However, it is still fully capable of holding its own. Speak to us if you require tube reduction services.
Popular 304 grade
Next up is grade 304 steel. This is quite the popular grade of steel. It is a real workhorse, representing roughly half of the world's stainless steel items. In addition to being weldable, it has outstanding corrosion resistance. This is not a perfect grade though as it can pit in high-chloride settings. Despite this, it is still strong, tough, and enduring. Applications that use it include products and places that prioritise cleanliness and/or beauty. Examples include food processing plants, heat exchangers, and kitchen appliances.
Grade 316's advantages
This is the most expensive of the three. There are great reasons for this too. Your project may involve a high-chloride setting. If so, then the previous two grades may not be the ideal choices. Grade 316 however is a long term, cost efficient investment. The element that makes all the difference here is molybdenum. By adding a mere 2% or 3% to the alloy, the corrosion resistance increases substantially. Use this grade if your items are going to encounter chloride.
Contact us for first rate tube reduction work
At Multiform Tubes Ltd, our experience allows us to produce tubes for a wide array of industries. We are able to perform reduction using hydraulic end formers or rotary reducing mechanisms. Both approaches have their benefits. We can work with numerous materials as well, including steel, aluminium, and brass.
So, if you require our assistance with tube reduction, please get in touch with us.