We are proud to provide tube bending services to suit all kinds of applications. Due to our expert knowledge of the process, we can give our clients what they want, when they want it. In addition, we make sure they don't have to pay ridiculous prices for this.
Power, accuracy, speed, and programmability; these are just a few of the developments there have been in bending mechanisms in the last few decades. There is no denying that there have been great improvements here. However, the same laws of physics that govern metal formation still remain.
Overlooking physics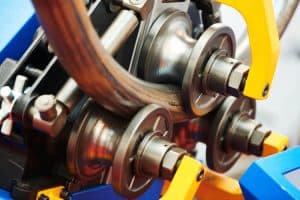 While modern bending equipment can do more than ever before, it appears that many people are still trying to find a flawless, repeatable set up. Yet, one of the most recurring issues is that people overlook physics. They don't depend on the tooling set to perform its job correctly. Instead, a number of people compensate for incorrect setups and worn tools. They do so by not using the machine's functions properly. Alternatively, they overwork its forces.
Attempting to substitute force for the right tooling arrangement can do more harm than good. Instead, it is better to get the tooling right. This is something we do every time we provide a service. So, if you require the finest tube bending services in the country, come to us.
Overusing machines leads to ignoring tools
You could argue that overusing a machine means largely ignoring your tooling. In numerous bending situations, this tends to be the case. Sadly, in some cases the application can be tricky. At other times, insufficient and shabby tools are the main cause of troubles with the set up. This is particularly true with standard bending projects.
It is also vital that you recognise when someone uses forces and machine settings to overcome worn or unusable tools. This is because the applications normally stay taxing. They do until you pinpoint and overcome the source of the problems. A myriad of bending mechanisms can create colossal amounts of force. Yet, it is normally not mandatory to employ the full amount regularly. If you are doing that it may be time to get new tooling.
Too much time at max levels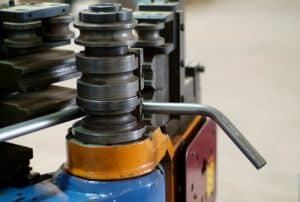 A mechanism operating at maximum levels frequently undergoes more wear and tear. This is when you compare to those working at moderate levels. Repair and maintenance costs shall accumulate on overworked machines. Not only this, but the downtime will also negatively impact you. Moreover, overworking your machine forces shall lower the life of your consumable tooling. You will find yourself having to change components out more often.
What you need to do is employ tooling sets for the right applications. Furthermore, you have to maintain and inspect your tooling on a regular basis. This will go a long way towards ensuring long term productivity. You will also be able to keep profitability high.
Contact us for tube bending services
At Multiform Tubes, our services are ideal for creating various products. Examples include chair frames and barriers. Not to mention, we are capable of working with all sorts of materials. Aluminium and titanium are great examples.
If you need our help, please get in touch. We always love new projects and have the tube bending services to provide a suitable solution for almost any need. We can even provide assembly in some cases.