Copper tubing is a popular option for lots of applications, including home plumbing and heating systems. There are also a lot of people who choose it for decorative uses. Whatever the use, you may need to adapt the tubes so they suit your needs. We can help with this, offering consistent services that you will love.
DIY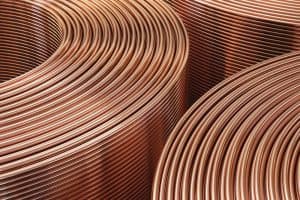 Some people are confident about adapting copper tube themselves. After-all, it is a soft metal and there are lots of different tools to use. When it comes to swaging in particular, you could choose things like manual tube expanders, feed screw tools, or spike punches. However, if you do choose to try DIY, you need to be careful to ensure you can get a good finish.
The first thing you need to do is prepare your tube. Firstly you need to measure to ensure the diameter and wall thickness is right. Then, you need to prepare the end of the tubing. This may include deburring if the edge is sharp and uneven.
Next you need to clamp the tube securely in place so you can insert the swaging tool into the end. The clamps need to keep the tubing in place but should not be so tight that they can cause deformities.
Then you simply need to select a suitable tool that is the right size to get the swage you need. If it is a punch, you need to insert it into the end of the tube and then strike it to drive it in until the swaging is correct. If you use an expander, you need to choose the right head. Insert it into the end of the tube and then use the handles to do the swaging.
Professional tube swaging
While it is possible to DIY, it may be better to choose a professional swage service. This will help you to avoid various issues, including inaccurate swaging or tube deformities. Multiform Tubes Ltd has a lot of experience here so we can swage tubes for you without much difficulty. So, contact us today to arrange a service.