Multiform Tubes has quite the reputation for our tube expansion abilities. In truth, we offer many services like these. However, they all have something that makes them unique. With this method in particular, the team employs numerous strategies to open the tube end. When the tubing is adapted you can do several things with it, including fitting pieces snugly together.
People use stainless steel in all sorts of applications. This includes using it for tubing. Due to the plethora of grades available, various industries can take advantage of it. However, there is a problem that comes with having so many grades. You need to know how to choose the correct one for the job. This involves you considering a multitude of details.
Formability
One thing you must consider is whether the steel for your tubes needs decent formability. Many applications demand it. If yours does too, you should avoid the martenistic steels. Grade 410 and other martenistic grades have a habit of being brittle. They are not readily formable either. Think about adopting an austenitic grade like 304 instead. A ferritic grade such as 430 would do nicely as well.
Strength requirements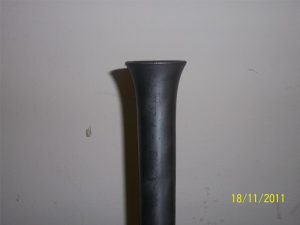 Think about the strength requirements of your stainless steel too. It's possible to obtain high strengths by using martenistic steels. Precipitation steels like 15-5 PH are also appropriate. Austenitic steel like grade 316 are able to offer high strengths. However, the results aren't as favourable as they are with martenistic grades.
At Multiform Tubes, we achieve tube expansion by using two separate methods. Since this is the case, the technique provides you with a versatile way of acquiring a tight fitting joint. Thanks to the skills of our team, we can perform every job to the same high standard. This is great for clients who need lots of tubing.
If you require our help, please contact us.