Our speciality is altering the makeup of tubes so they can meet the client's requirements. We use techniques that include tube reduction to accomplish this. Working with the likes of food grade stainless steel, ERW steel, brass, and more, we can create all kinds of utensils for you.
Another type of tubing we work with is the hydraulic kind. When unrestrained, the tube can discharge sound like it was a tuning fork. Line size, pressure, and velocity all contribute towards the noise, pressure surges, line shock, and vibration. Each one is common in several hydraulic mechanisms. Vibration, pressure surges, and shock shall flex metal tubing. It is possible for the flexing to cold-work your tubing, especially near the connectors. In extreme conditions, you can encounter cracks in the fluid lines.
Use the right supports
Appropriately, those components that hold hydraulic tubing in position have advanced. They are no longer simple clamps. These days, they are engineered support systems. A tubing support network can lower noise. In addition, it can minimise the environmental harm hydraulic fluid can cause. This can leak from a line if it has any damage. The supports are also able to reduce the risk to personnel and property.
Valves and pumps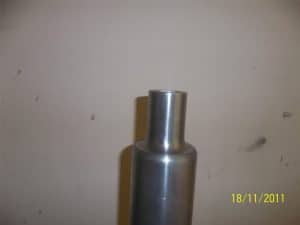 When you use tubing supports, they need to absorb shock and control vibration. Valves and pumps are the top cause of vibrations. This is due to fluid velocity changes and pressure. They occur in these constituents during operation. Luckily there are several ways to tackle the issue. Despite this, it is still an issue for the whole tubing arrangement.
Resilient supports can restrict the vibration in tubing systems however. There are numerous kinds to choose from. They absorb vibration and shock to different levels. These creations use a multitude of materials and designs to accomplish this job. The materials include thermoplastics, metal, and rubber.
At Multiform Tubes, we are always happy to provide tube reduction services for hydraulic and other types of tubing. As experts in our field, we strive to finish each job to the highest possible standards. We also commit to offering stellar customer service.
If we can be of assistance to you, please get in touch.