If you have never come to us for bespoke tubes before, ours is a specialist establishment. We are responsible for providing everyone with dependable tube expansion services among others. Our efforts allow clients to construct all kinds of goods with their tubing. Additionally, there is less chance of them failing you due to the methods we employ.
Problems are always afoot
Even with the finest alteration machinery, problems can occur. This includes things like tooling marks and tube collapse. Like many issues, one penny worth of prevention is superior to a pound's worth of a cure. As a result, the most critical step in every procedure is preparation. The following is advice you can use to stop machinery complications from becoming a nuisance and damaging your tubes.
Set up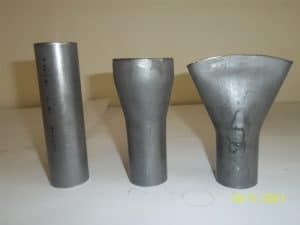 Prior to doing anything, you must set your tooling up correctly. This is step one of troubleshooting an issue with your machines.
Ensure you position your tooling properly. When using a mandrel, improper placement can result in tube collapse, humps, and more. However, a mandrel can aid you in overcoming some of the more common tubing problems as well. Of course, the key is to make certain you set your tooling up right. You can therefore prevent complications that will make your tubing unusable.
At Multiform Tubes we always ensure our equipment is set up correctly. Whether we are providing tube expansion or any other service, our machines will have the perfect configuration.
Using the correct tooling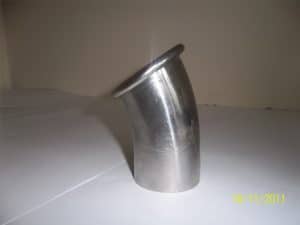 There is something else you can't forget to do here. You must remember to use the right tooling in the first place.
For example, your bending operation might demand that you keep your product free of visible defects like tool marks. In this case, the ideal thing to use is no mar tooling. It is true that this isn't preferable for every bending process. The tooling typically comes with a shorter lifespan, leading to more material costs. However, the equipment can make all the difference in projects where aesthetics is vital.
You might be able to finish the same bend using standard metal tooling. On the other hand, the application could lead to you spending extra on specialist tooling.
Calculating formulas
One other step you need to take when getting ready to bend tubes is calculating the right formula. You must spend time measuring details like the section area moment of inertia of the size and shape of tubing you are working with. By doing this, you will be able to save a huge amount of effort and time.
Taking your time and going through every formula necessary for the bend shall assist you in correctly setting your machine. Furthermore, you will avoid those frequent machine problems before they have a chance to strike.
Contact our team for tube expansion
At Multiform Tubes, we use our tube expansion skills to offer clients a versatile way of acquiring a tight fitting joint. We work with clients from both the domestic and industrial sectors. With us by their side, there is no limit to what they can accomplish.
If you would like to do business with us, please get in touch.