Our business is famous for providing its clients with an extensive array of tubing manipulation services. Among them is tube drilling. What makes this one so attractive is that it saves everyone the hassle and time of obtaining clean, precise holes. We use specialist equipment to guarantee first rate results.
People are using titanium tubes in more and more applications. There is a very good reason for this. It's that there are many instances where stainless steel and other materials are not appropriate. For example, titanium has exceptional corrosion resistance and high strength to weight ratio. Therefore it is a great option when the tubing will be in moist settings and when it must be lightweight but strong.
Grade
Something you might be wondering about these tubes is what grade is the right one to use. The majority of titanium grades are sanctioned for pressurised service. This means that several options exist for you to choose.
While it is true that you can use all grades, grade 2 is the most common one. It is readily available, making it a fantastic choice for larger orders and rapid production.
Industries that use titanium
Now, we will talk about the industries that employ titanium tubes. One would be power generation. Several plants choose grade 2 titanium so they have fewer issues stemming from the condenser or a boiler.
Aerospace is another industry that uses this kind of tubing. The tube offers resistance to crack growth and fatigue. Furthermore, it is capable of enduring extreme temperatures without creep. Finally, the tubes are lightweight but have great strength to density ratio.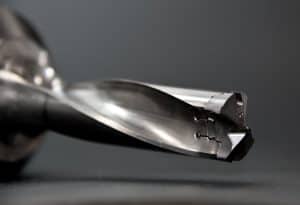 At Multiform Tubes, we can use our expert tube drilling services to assist you with all kinds of areas. This includes putting precise holes in titanium tubing. Thanks to our years of experience, we can attend to any need. Moreover, we can provide you with high calibre customer services.
If you would like our aid, please contact us.