Multiform Tubes has a long history of producing high quality tube products for its clients. In order to obtain the best results, we make use of tube reduction. It is not unlike the tapering method. Here, we lower the tube's diameter towards the end. The practice has proven to be useful for a myriad of applications.
A material that has been with us for years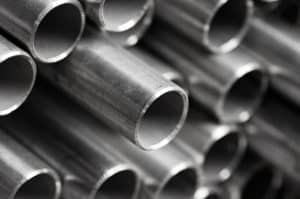 Stainless steel has been around for a huge number of years. As a result it has many applications. Tubes made of the material are suitable for an array of uses, especially thanks to tube manipulation. The longevity, lustre, and lure make the steel one of the most popular materials.
Today, you won't just find stainless steel is being used in aircraft or exotic projects. Many grades have found their way into high volume and mainstream applications.
However, the challenge of meeting such a wide array of needs have intensified. This is due to a high demand for downstream process compatibility and decreases in bend radii. Luckily the right lubricant can be a very big help. Moreover, it can ensure process success and consistency.
Steel grades and high volume projects
A number of stainless grades are available to us. However, grade 304 makes up almost 50% of the produced steel. Grades 316 and 409 follow it. The latter is a ferritic alloy that has a lot of use in the automotive market. Alloys existing in the 300 series are also finding their way into high volume projects. These include automotive exhaust systems.
In the meantime, people are also using certain ferritic grades. This is more for their strength, corrosion and heat resistance. If you require our tube reduction skills, contact us today.
The tradeoffs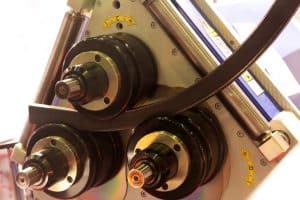 Substituting carbon steel with a stainless alloy has its tradeoffs. How difficult the material can be to bend is one example. A lot of this has to do with the higher hardness and strength.
Stainless steel's topography has a part to play here too. The exterior is far smoother when you compare to that of carbon steel. This leaves smaller and fewer pockets for lubricants while you manipulate your tools. Higher substrate-to-tool surface contact and less lubricant normally means more friction and heat. There could even be rips and tears.
Because of the issue above, you should consider using certain lubricants. These are ones with superior extreme-pressure and barrier protection. They can aid you in overcoming the obstacles.
With respect to material properties, higher grades of stainless steel can be more difficult to adapt. However, you can alter them successfully with care. In certain instances, product designers can engineer them to have a longer centreline radius. This is to lower the severity of the manipulation.
Come to us for tube reduction
At Multiform Tubes, we are able to adapt various types of tubing. We are not simply limited to standard steels. Other substances we can work with include brass, titanium, and aluminium, as well as copper.
If you would like to know more about the tube reduction work we do here, please get in touch with us. We are happy to offer all kinds of help so you can get the right products.