At Multiform Tubes Ltd, we have vast experience working with different industries and materials. We can provide what our customers need from us. This includes various services, from tube expansion to reduction and so many other forms of tube manipulation.
Choosing the best material for your needs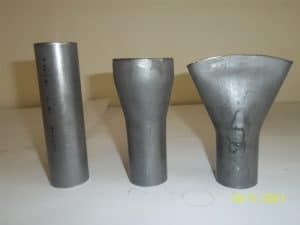 There are a number of benefits that come with the use of stainless steel tubes. It can make production much simpler, plus it is a cost-effective choice for customers in need of tubing.
Stainless steel products are most likely to be found in places such as the medical, chemical, and pharmaceutical industries. This is as well as the food and beverage sector. In these areas, there are strict rules for hygiene and quality in order to avoid contamination. The steel is a great choice to help achieve this.
A little about stainless steel
When you are looking for a product that will be resistant to corrosion, this steel is an excellent choice. This material is an iron alloy with a minimum 10.5% of Chromium. It is the Chromium that results in a thin oxide layer on the surface, also called the 'passive layer'. This helps to prevent surface corrosion.
There are also other materials that you can add to provide better properties for the stainless steel. This includes titanium, copper, molybdenum, and nickel.
Fantastic for pharmaceutical
Stainless steel is seeing more and more use in the pharmaceutical sector as time goes on. This is because it can meet the requirements of the industry for different products with precise criteria.
The metal has a non-porous, hygienic surface so it is easy to clean and is highly resistant to corrosion. Even exposed to high temperatures and pressures, it offers numerous advantages. The steel also has a great look, fire and heat resistance, and is rather durable.
Reach out to the tube expansion experts
When you are looking for a first-rate solution for your tube requirements, Multiform Tubes Ltd is just a phone call away. Our establishment has become a trusted name. This is because our customers know that we provide quality products. We can do this regardless of your specifications.
So, whatever shape or material, whether you need tube expansion or another of the many services we offer, you can count on us. Our specialist team can even help you to decide on product designs. Contact us now if you want any assistance.